Explore
Rediscover Salzburg
The Parkhotel Brunauer is not only the ideal place to visit Salzburg, Mozart's city. Fascinating natural spectacles, breathtaking views,
crystal clear water and much more is waiting to be discovered. Our reception team will be happy to assist you in planning your individual excursions.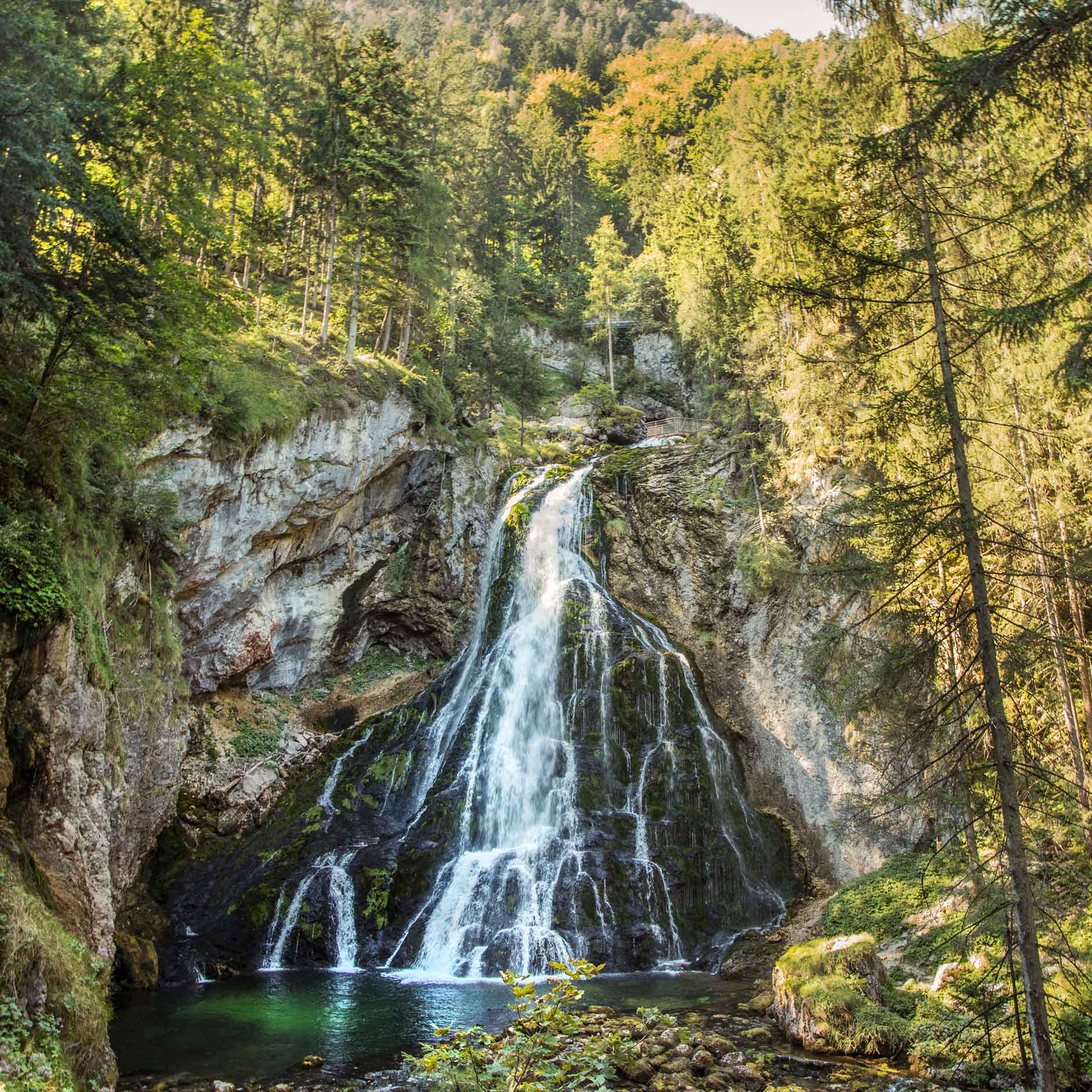 01Gollinger Waterfall
Only 30 km away in the Gollinger district of Torren, the Gollinger Waterfall plunges an impressive 75 metres in height into the depths over two falls.
Different hiking paths, spectacular photo opportunities and an unforgettable experience.
02Gaisberg
The local mountain for the people of Salzburg is something not to be missed. Whether by bus, car or on foot, a visit to the Gaisberg is always worthwhile. Even inexperienced hikers can reach the summit thanks to the well-signposted paths. As a reward, you can watch the paragliders whilst sipping a cool beer when you reach the top.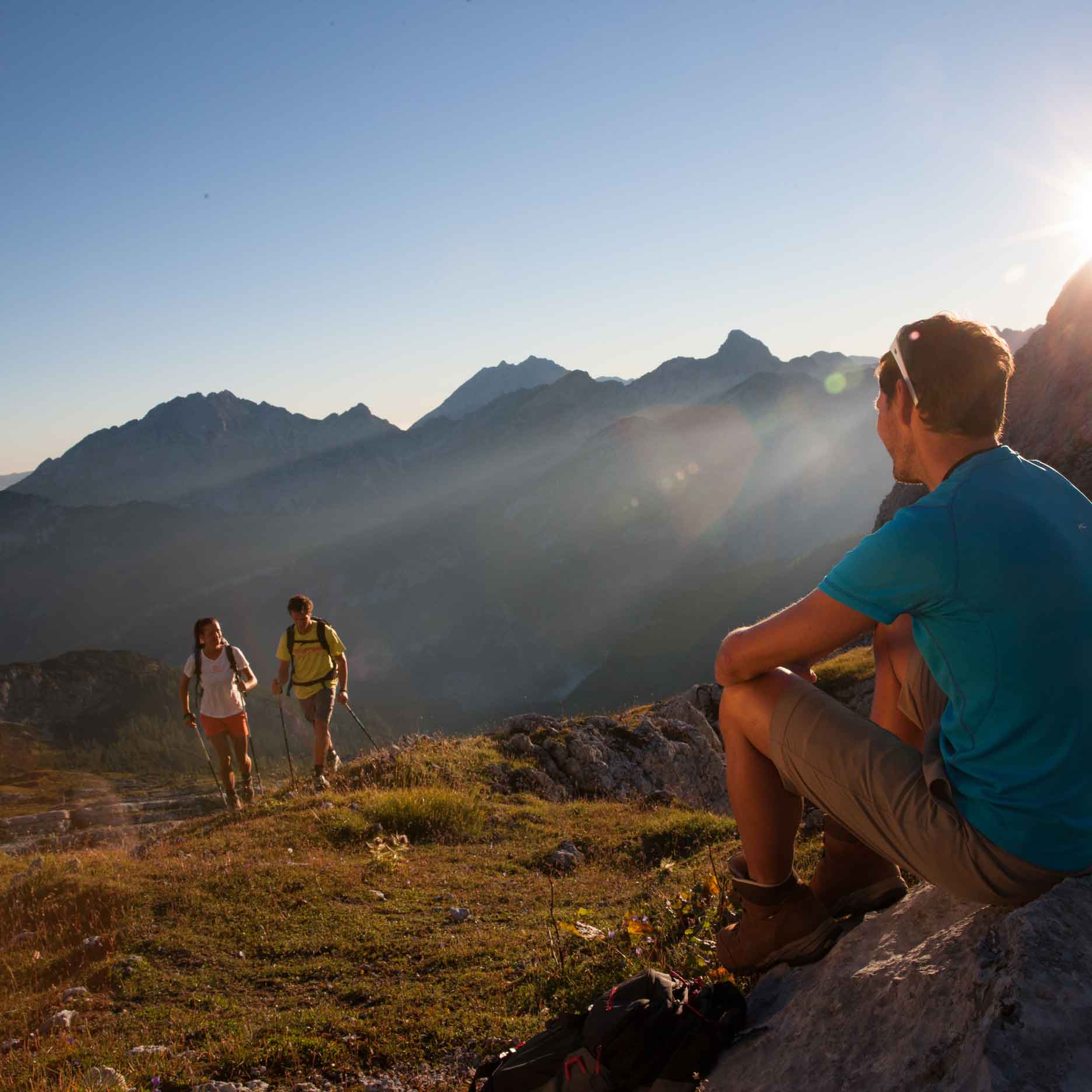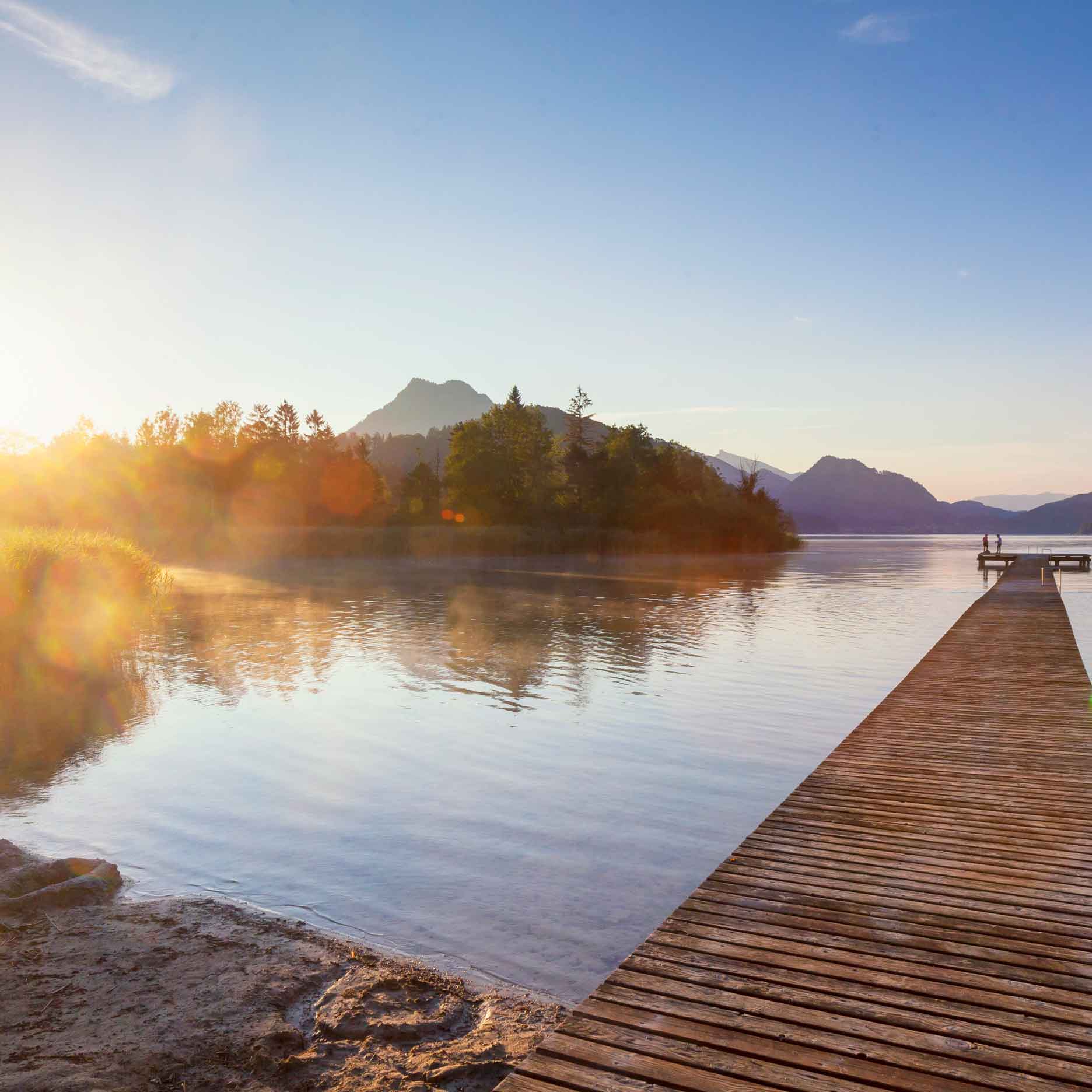 03Lake Fuschlsee

Accessible via Austria's "Romantic Road" in just 24 km. One of the region's most beautiful lakes shimmers blue and sometimes even turquoise. In addition to offering a cooling dip in summer, there is a beautiful circular path around the lake, which offers impressive views.
04Schober Mountains

The Schober Mountain, reaching to 1,328 m above sea level, belongs to the Schafberg group of the so-called Salzkammergut Mountains. The summit can be reached via 2 routes, one of which is also suitable for inexperienced climbers and which rewards all that effort with a view that will take your breath away. Be sure to take enough water with you, as there is, unfortunately, only an alpine pasture at the start.